Does God Love Everyone?
Posted On August 22, 2018
Does the Bible teach that God loves everyone?  The answer is NO.  That is the humanist view.  Romans 9:13 –  Jacob have I loved, Esau have I hated.  There are two classes of people, those He loves, and those He hates.  John-3:36: He that believeth on the Son hath everlasting life: and he that believeth not the Son shall not see life; but the wrath of God abideth on him.  There are two kinds of people in the world, those that have the wrath of God and those that do not, those that believe and those that do not believe.  Ask yourself this question.  Would God allow His deadly wrath on those He loves?
          Man, is not the measure of things, God is.  If we tell unbelievers God loves you, then there is no need of a mediator, God loves them anyway, then there is no enmity between God and man, that would make peace between the unbeliever and God and no reconciliation.  That is a false gospel.  False gospel can cause a false salvation.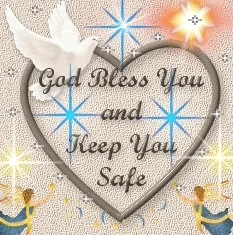 Review of My Boat Plans
Have yo ever thought about building your own boat or giving someone a gift to do so?  Now you can!
Allow a master boat builder with 31 years experience to show you how.  He shows how to build for oar, sail, or motor.
There are 518 illustrated step by step boat plans along with 40 easy to use videos to customize your special boat!
Plus, you get free updates for LIFE!  Imagine grandma's or grandpa's giving this to their children or grandchildren for a gift!  They would love it!
For some more information regarding this click HERE!